How Vertical Gardens can change the look of your Corporate workspace.
Natural Greens are beautiful, attractive and have health benefits as well, whether we plant a tree or cultivate an entire garden with a variety of plants, shrubs and trees. But what if we want to spruce up our interiors with some green effect? Will they add any value then and will they be feasible and easy to maintain? Well, it turns out there are technological and reasonable ways to foster green walls on buildings and they can be our combat techniques against temperature fluctuations, intermittent heat and the notorious environment enemy – pollution!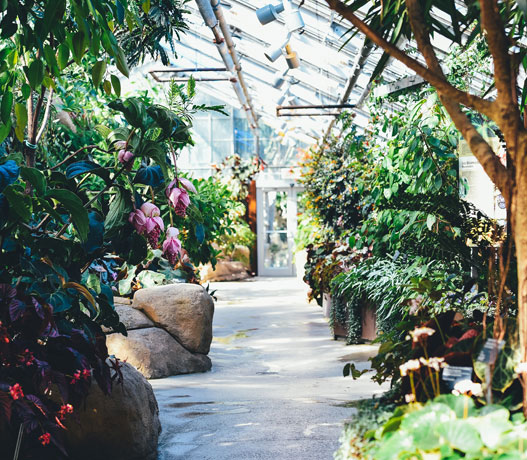 While there are indoor plants that are elementally air-purifying and aesthetically appealing, Vertical Gardens can enliven an entire wall dramatically and are a great bet for commercial spaces. Unlike a traditional garden that requires horizontal space and potted plants that take up the maximum floor space available, limiting the area for other interior design needs, Living Walls or Vertical Gardens use up a wall brilliantly even in the smallest of spaces to create something that the employees, visitors, clients and everyone else in a workspace can truly cherish and remember the place by.
Designed around and with plants that are climbers or vines, these Green Walls serve as the focal point in a commercial space especially for professionals in the horticulture, hospitality and realty industries among others.
Not only do the Live Vertical Gardens improve the indoor air quality and reduce carbon footprints and fuel emissions, but they also help in reducing the energy consumption in the workplace, while simultaneously working on the acoustics of the building for a noticeable downscaling in the sound pollution. They effectively battle pollutants like benzene, formaldehyde and excess of carbon dioxide to release fresh oxygen in the air and can be customised with a choice of colorful flowering plants that grow quickly or ones producing fruits and vegetables. Plus lesser number of plants are needed to create a pleasing foliage for the Vertical Garden, perfect for the crammed up spaces in the concrete jungles that we are living in where the 'urban heat island' effect is gaining grounds.
Maintaining these natural beauty enhancers is easy too. Steering the vines in the direction you want them to grow works best to sustain the upkeep of the Living Wall. The best part however remains that you do not need to bother much about the soil quality and water requirements of the plants since most of these plants in a Vertical Garden have low water requirements and water can trickle down from the top to the bottom level, while potted dry soil is enough to add to the shelf life of the Green Wall.
Apart from these multitude of benefits, the Vertical Gardens are a sure short way to insulate during extreme climatic conditions, whether they are placed inside or outside an exterior wall. This helps in saving energy by modulating the temperature both inside and outside the work building.
Physiologically too, greens work on the cognitive functions of human mind, reducing mental fatigue, stress and have skin and psychological benefits as well. The larger picture shows employees with better attention spans, abilities to perform cognitive tasks more effectively and an overall pleasant and positive mood, driving home the economically sound idea of lesser people with greater productivity levels.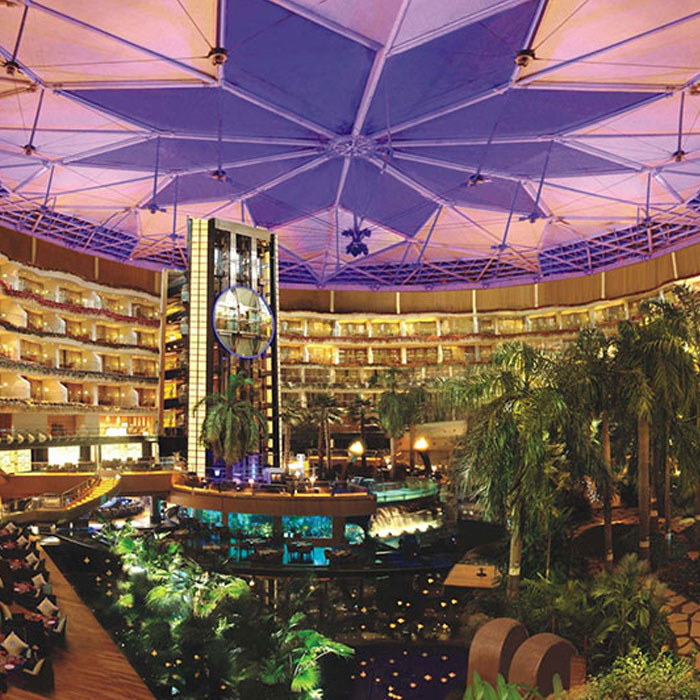 Plants have the natural tendency to grow upward and Vertical Gardens promote just that along with ease of accessibility, shaping up more lives for a greener future.
Coming to think of it, how did the concept of Vertical Gardens comne into the picture? The answer dates way back into the 90s when top-of-the-line landscape gardeners from Ferntastica Gardens played around and pioneered the idea of using up wall spaces for incorporating cutting-edge designs of lush greens into the mundane urban living.
Since that time four decades ago, there have been innumerable talks around Living Walls but we have transformed the entire concept to give it a more contemporary setting. Invest in Portable Vertical Gardens – sheets of Vertical Gardens that are easily replaceable when one of them starts losing their appeal.
Create an inviting and harmonious environment for your employees and clients alike and give your workplace the touch of nature when a name that is synonymous with bringing people closer to their natural heritage is there to transform your workspace into a living, breathing architectural marvel with a whole new world of green!